Be present... enjoy the view... enjoy small moments like these... listen some music... so I recommend the song below... I hope you enjoy this page, the pictures and if you want to buy one feel free to contact me :)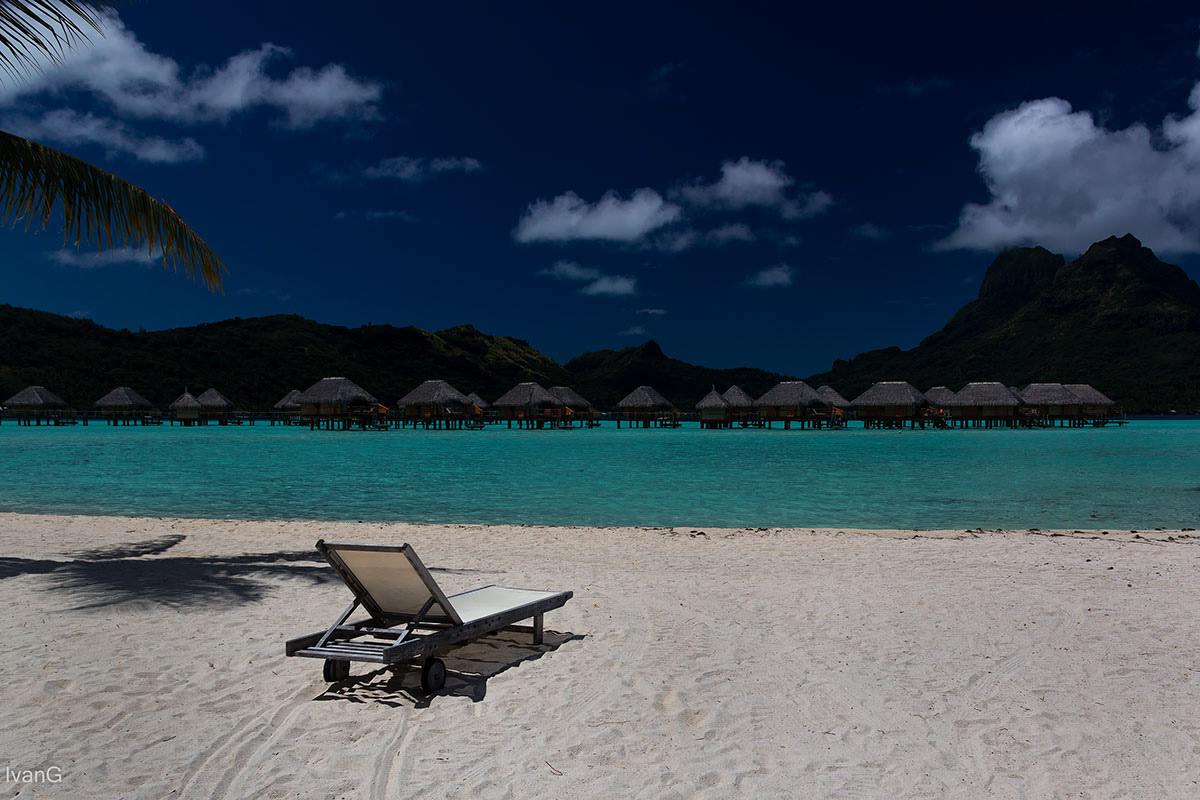 5:50 am ... Silence all over the place in Huahine... Tripod, backpack, camera, lenses... just a few steps from the bungalow and you are in the beach... so special place... ready for the sunrise.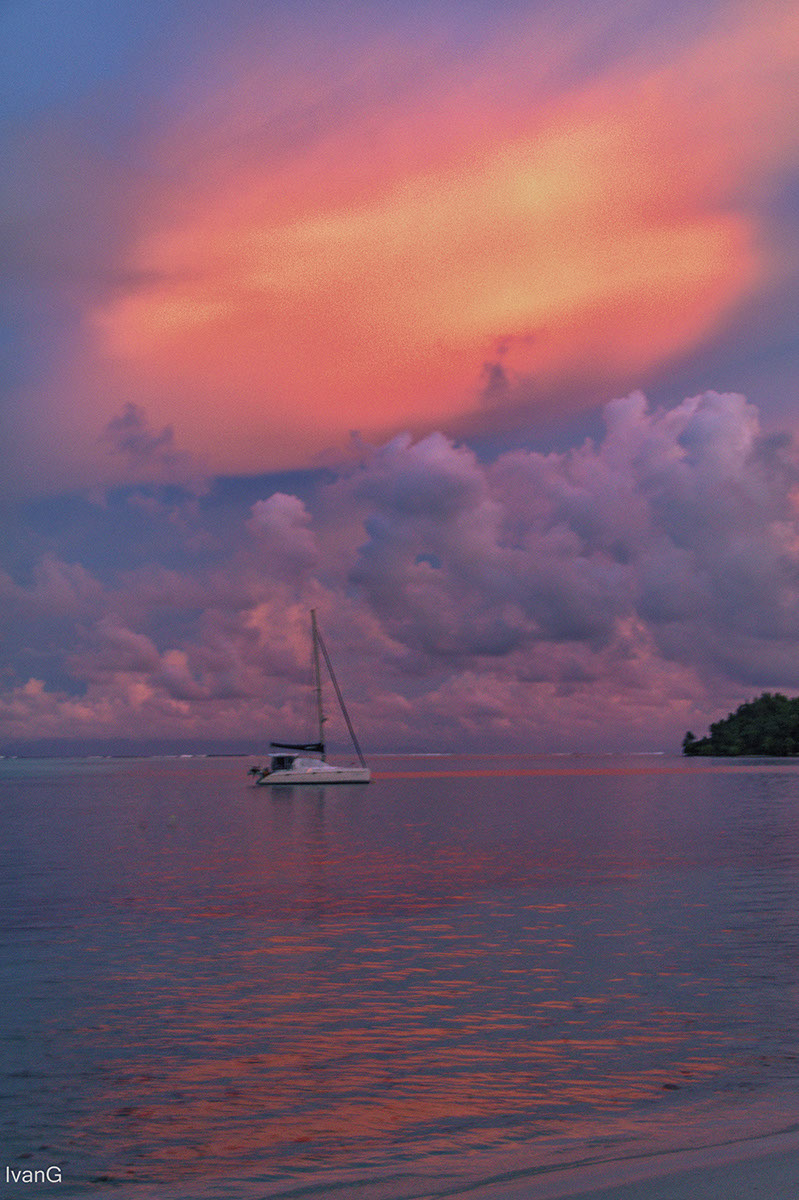 The Bora Bora Pearl Beach hotel is getting the last few minutes of light before the sunset and a sailboat makes the landscape even better... Bora Bora is a place to spend lot of time.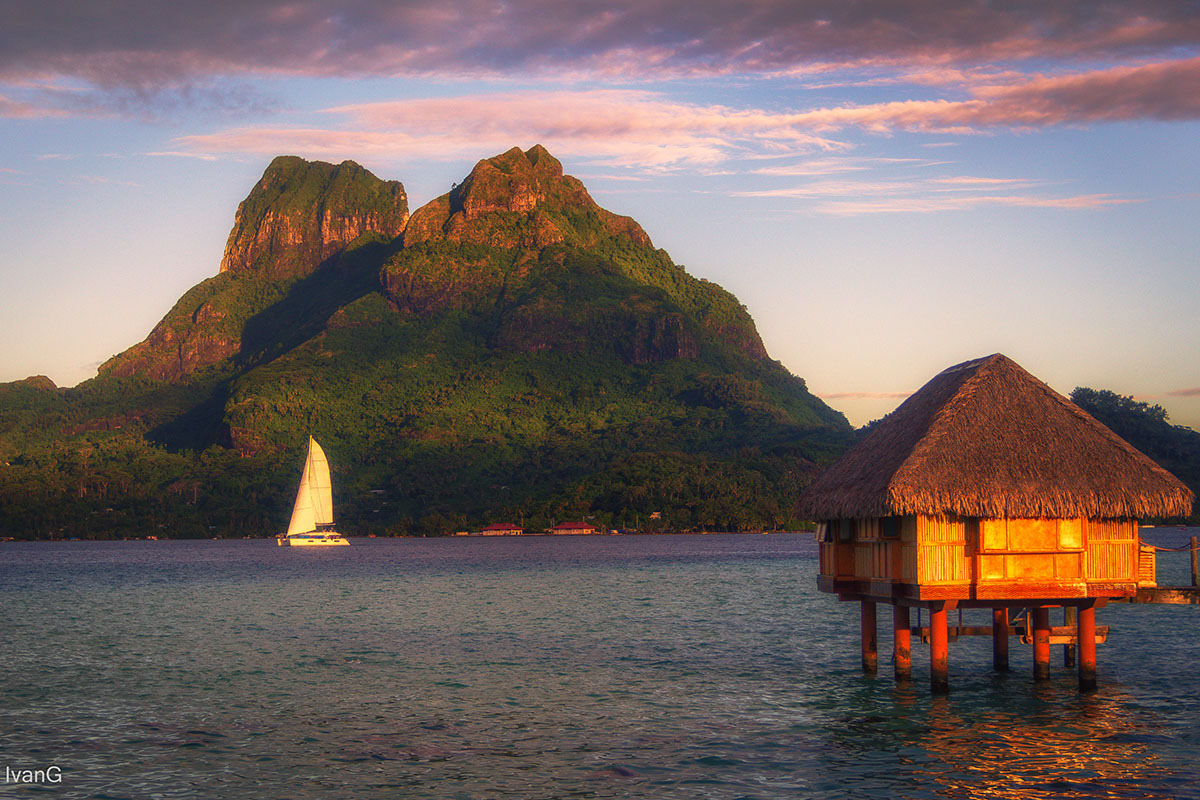 Beauty everywhere no matter how bad the weather is during the day. The Polynesia shows its best colours with the pristine water around the islands.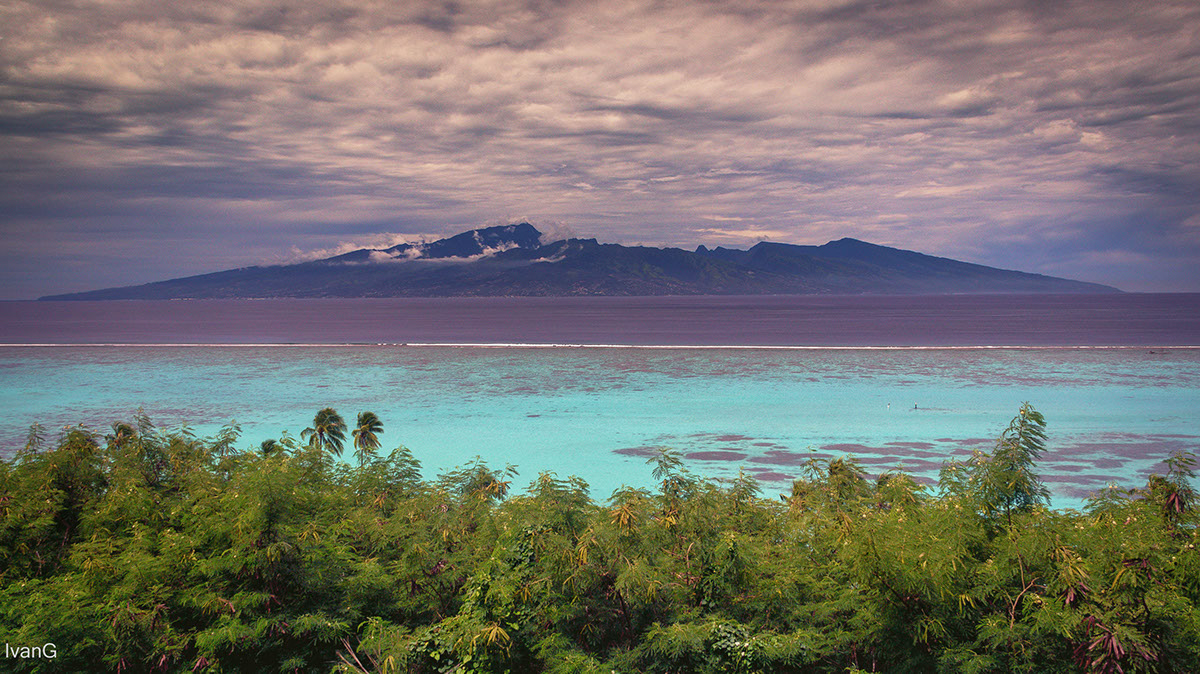 Far from the swimming pool, the music and the bar... there was a secret place to relax and enjoy the view. The only sound was made by the tiny waves on the shore.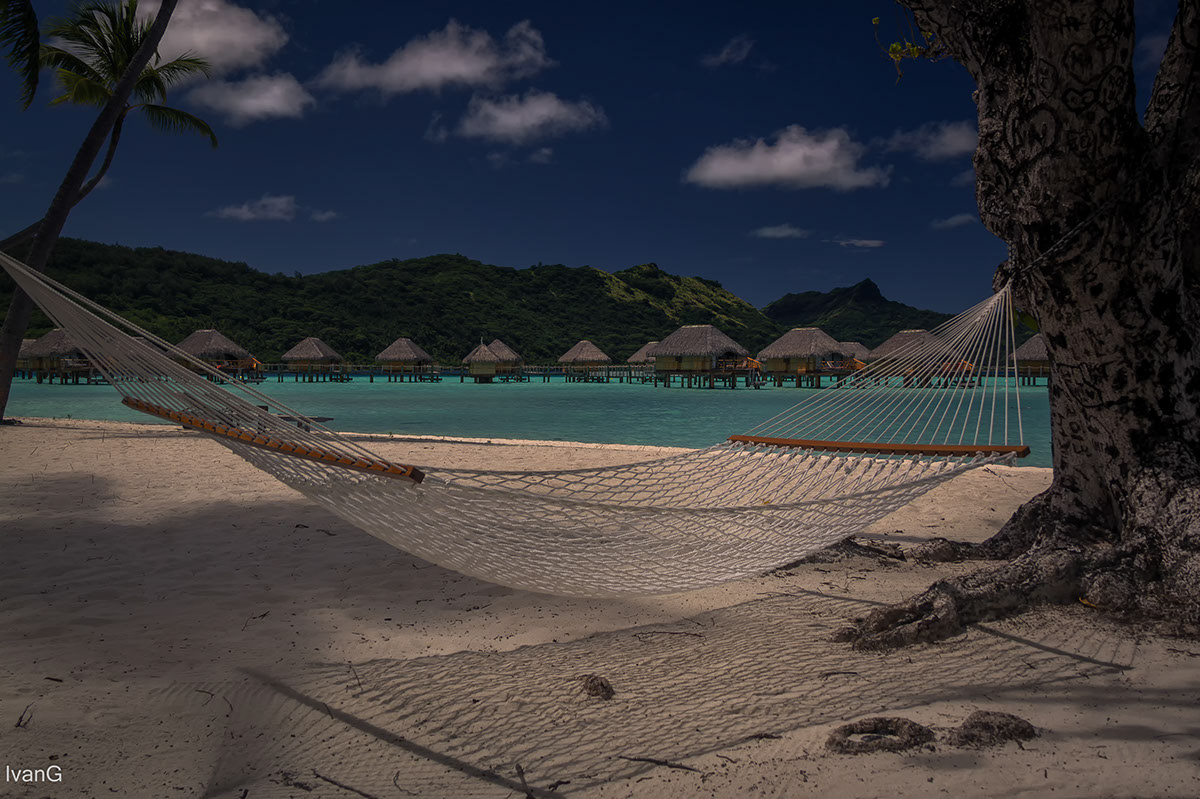 I've watched thousands of sunsets and every single one is unique and different to the others. This one was taken from Papeete (Tahiti) while watching the sun over Moorea.